Brookside Salon


Brookside Salon Equipment
Titanium Package
KBL P9S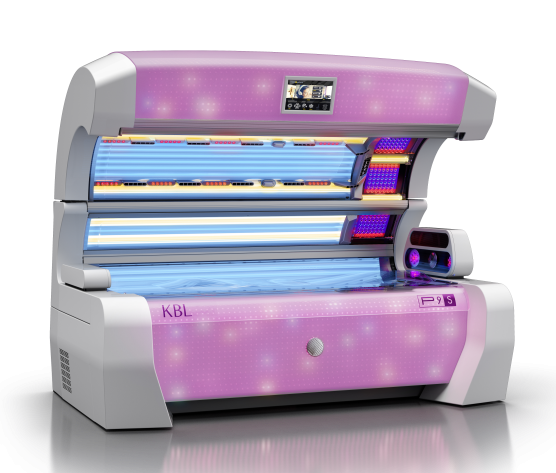 Our newest addition to our incredible line up of tanning beds.
Just installed in August of 2022. This is the highest level of equipment offered from one of the best brands in the industry - KBL. Not only does it look incredible with its LED light show and touch screen but this new model now offers LED facial and shoulder tanners!! The benefit of these features is that you will get more consistent output throughout the entire life of the bed along with less heat and less fan noise which makes for a much more enjoyable tanning session. It still has all the same luxury features you have become accustomed to with our other KBL units such as - adjustable power output, built-in air conditioning, Aroma therapy, Water misters, Bluetooth audio, Pigment lamps, contoured acrylic, collagen lamps and more. We hope you enjoy all of these incredible Titanium level tanning beds.
KBL 8000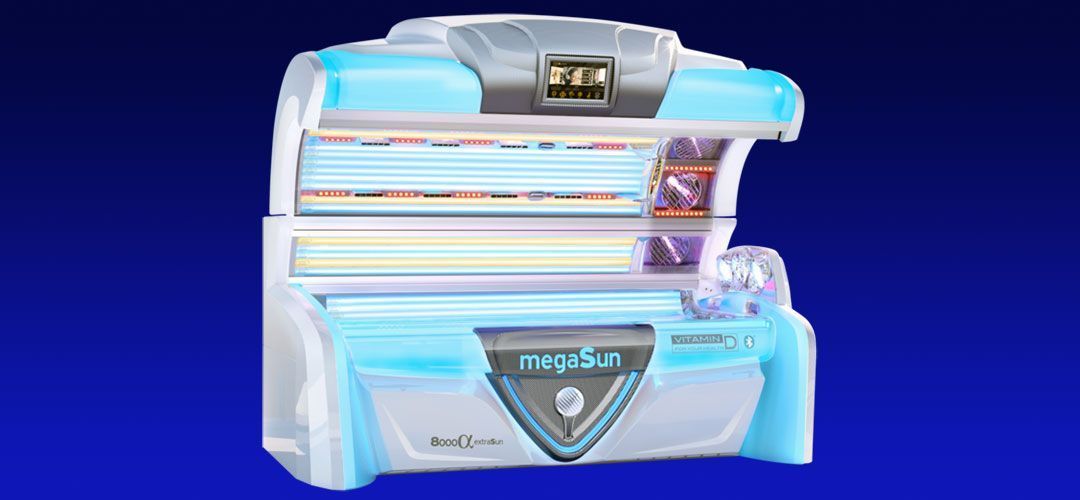 This mega bed is in a league of its own. It is one of the strongest in the KBL family and has some truly unique features. Each session you are able to choose between 3 different tanning output settings to help build your perfect tan. Utilizing unique ruby lamps that help build collagen for tighter more youthful looking skin. Includes Full air conditioning, Aqua mist for comfort, fully adjustable facial lamps, High Pressure shoulder lamps, contoured acrylic, Bluetooth music with subwoofer plus more all in a fast and effective 10 minute maximum tanning session. A truly unique bed that we are excited to offer in our stores.

Ergoline Open Sun 1050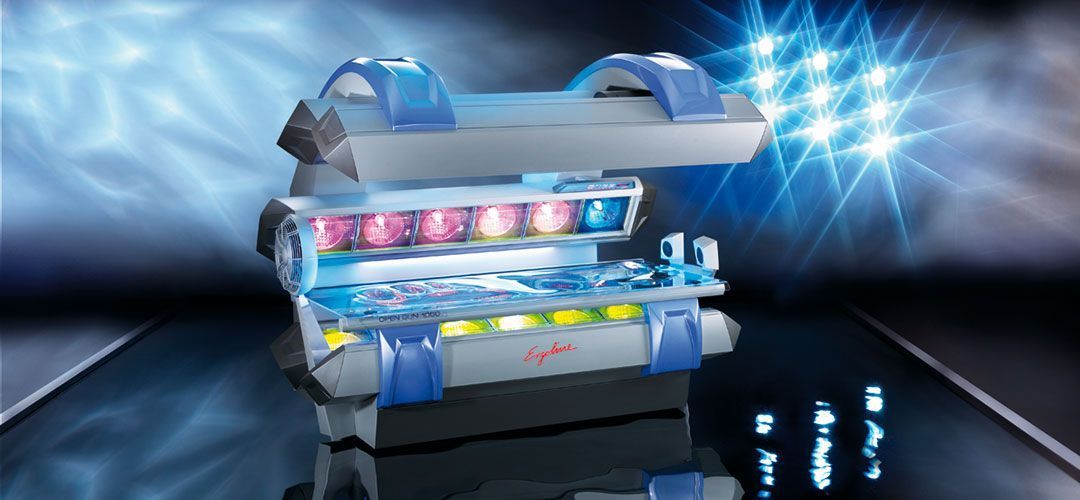 This powerful and comfortable High Pressure tanning bed utilizes unique filter glass and lamps to minimize your chance of burning while helping to build you a faster result that will take less visits to achieve and maintain. Fully adjustable fans are built in for maximum comfort while built in stereo music and subwoofer will set you at ease during this 12 minute maximum tanning session.
If you are in need of a quick tan a True High Pressure bed is going to be your best bet to achieve your desired results.
Cocoon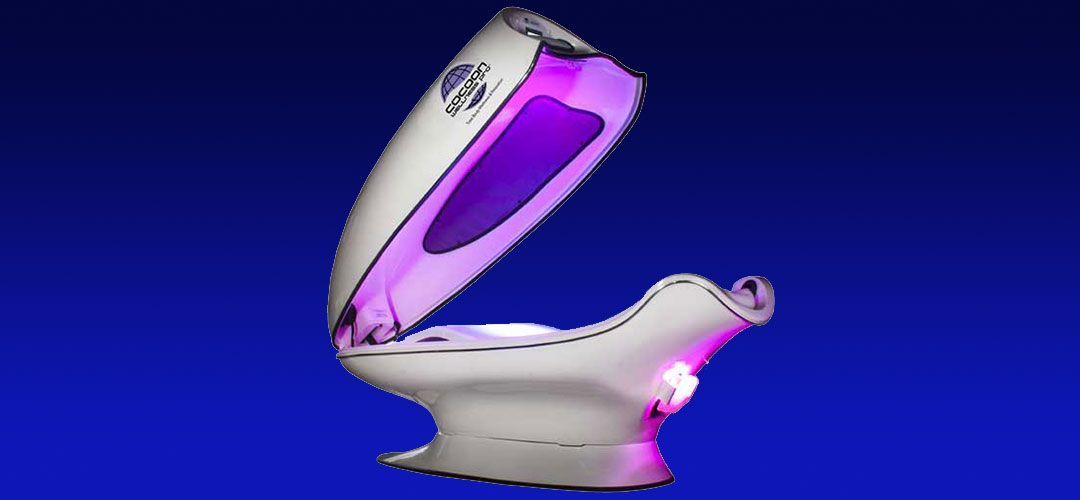 Our new cocoon fitness pod is a relaxing 15 minute session that uses radiant infrared heat and dry heat that is fully adjustable along with full body massage to help increase circulation, detoxify your body, relax muscles and relieve stress all while helping you to burn calories and lose weight. The cocoon offers aroma therapy, Himalayan salt therapy and jade stones to help provide a more healing and calming visit. Each session can be individually customized to your preferences.
Red Light Booth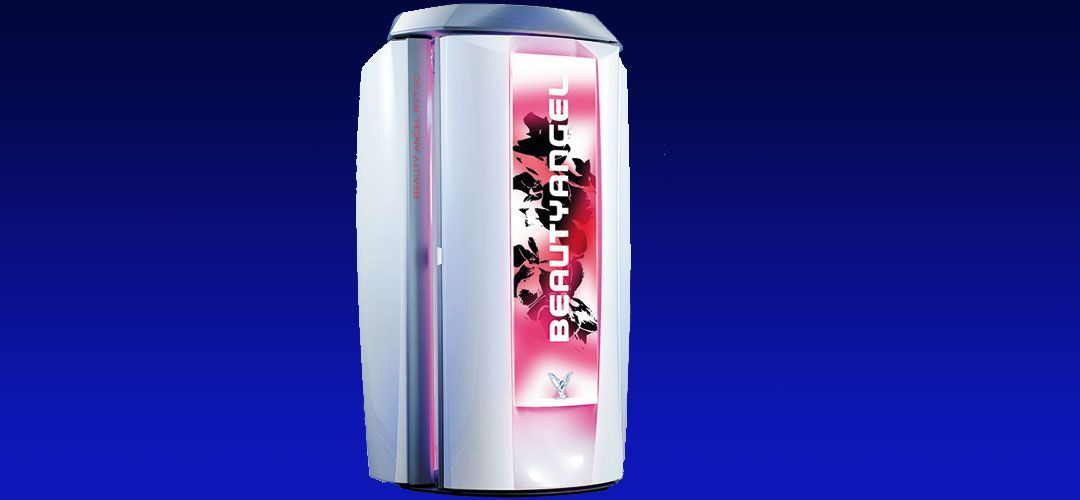 Red Light therapy takes skin care to a new level. Red light has the ability to reduce fine lines and wrinkles, age spots, reduce scarring and stretch marks, helps with psoriasis, eczema and acne, relieves pain and inflammation, improves joint health and so much more. This booth also utilizes platform based vibration that is fully adjustable to sooth aching muscles or to tone and strengthen muscles during your red light visit. It is recommended to use 2-3 times a week for a period of 2-3 months for noticeable results. This booth will not tan you but is a great compliment to our other unique equipment in our Titanium level.

Platinum Package
KBL 5600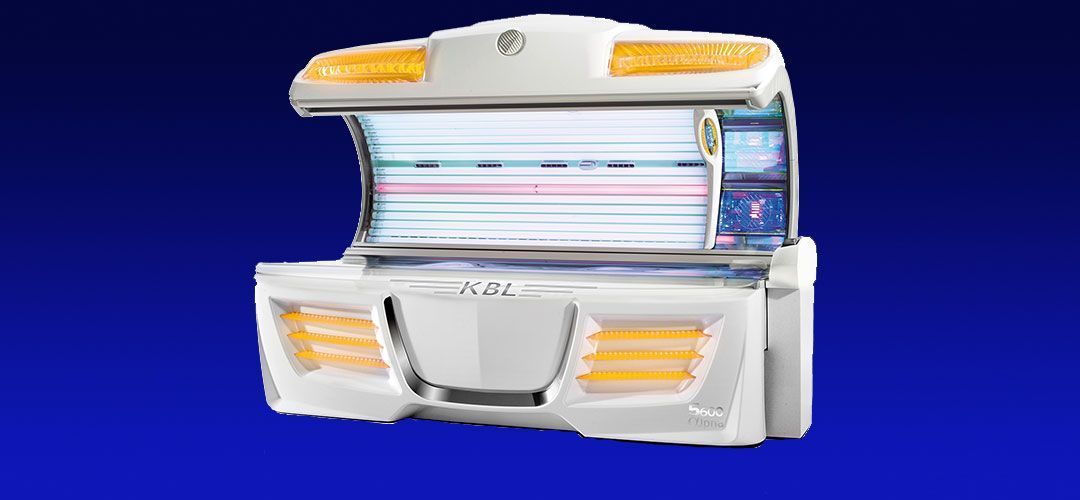 All new Platinum Level beds. Offering you full air conditioning, aqua mist to cool and comfort you, MP3 stereo music, aroma therapy and High Pressure adjustable facial lamps in a 12-minute max session time.
These unique beds utilize contoured acrylics for comfort and to help alleviate pressure points. Platinum is a 40% stronger bed than our gold level lay-down beds and we are the only ones in Tulsa and surrounding areas offering these incredible beds.


Gold Package
Space 2000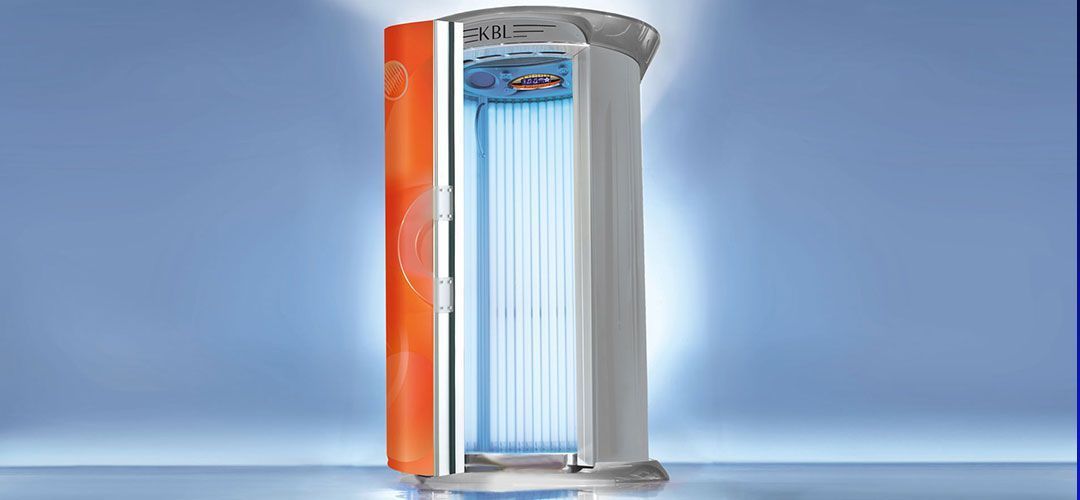 Our stand up booths provide all around even coverage in only 10 minutes max.
Strong fans keep you cool and comfortable throughout the session while the music keeps you entertained.
Stand up booths are great for helping to eliminate areas that are tough to tan in lay-down beds due to pressure points created by our bodies. Typical pressure points are shoulder blades and lower back.
Passion 40/3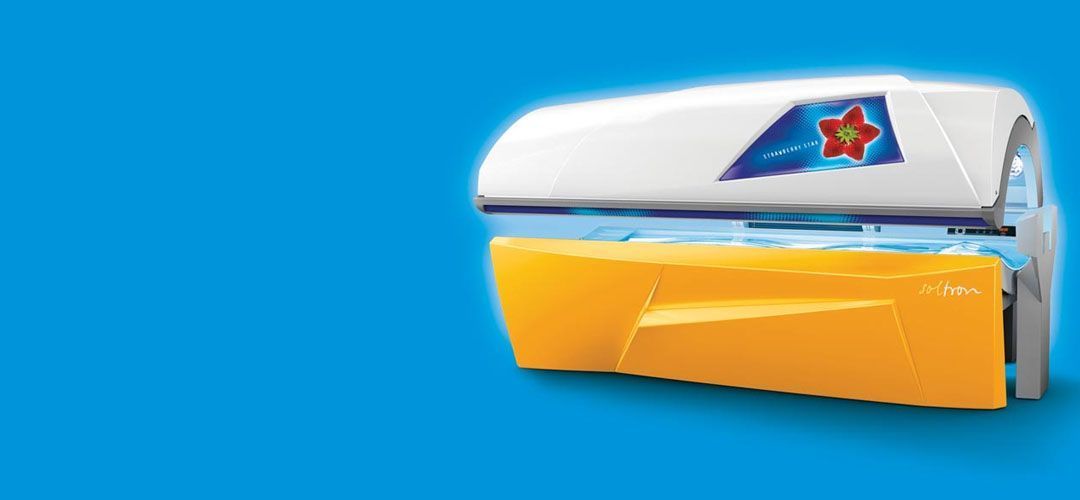 The Gold level lay down beds utilize 40 bulbs with 3 facial tanners and 2-8 watt spaghetti lamps in the facial area.
A 12 minute maximum tan time with fans that run down the center of the bed for better cooling and comfort.
While this is our smallest bed at this location it is
our level 2 and often equal to a level 3 at other salons based on wattage and facial tanning capabilities. Our space was limited in our new location and we wanted to provide the most powerful equipment we could with the room we have.


Mystic Tan Spray Tanning

In just 3 minutes, achieve an even, full-body tan from our private, easy to use, heated and drying, automated spray tanning booth. Whatever the occasion - wedding, date, vacation or just because you deserve it - it's always the right time to Mystic Tan. You can choose between 3 different levels of color to help match your desired results. Mystic tan sprays on clear and results will develop in as soon as 6 hours and will continue to develop over the next 24 hours. Results typically last between 5-7 days. With each spray you can easily add in aromas, instant bronzers or an accelerator to help even out your tan and prolong it. Having performed more than 50+ million tans, you can be confident that Mystic Tan will give you the look you desire for every style, mood, season or event.
Multiple shades of bronzers to enhance each tanner's individual skin tone

Seasonal scents to personalize the in-salon tanning experience

Cool, breakthrough technology helps eliminate the dreaded orange glow and odor commonly associated with spray tanning

Gluten Free ~ Paraben Free ~ Cruelty Free ~ Non-Comedogenic

Tulsa, OK 741051320 E 41st St

(SE Corner of 41st & Peoria)
Hours:
Mon-Fri: 9:00a-7:30p
Sat: 9:00a-6:00p
Sun: 12:00p-6:00p